Indigo 2013 and feedback on Aril
We had the lovely privilege of being invited to show our game at this year's Indigo in Utrecht. Together with 25 other games we got to present Aril in the beautiful city hall of Utrecht to a wide array of wonderful people.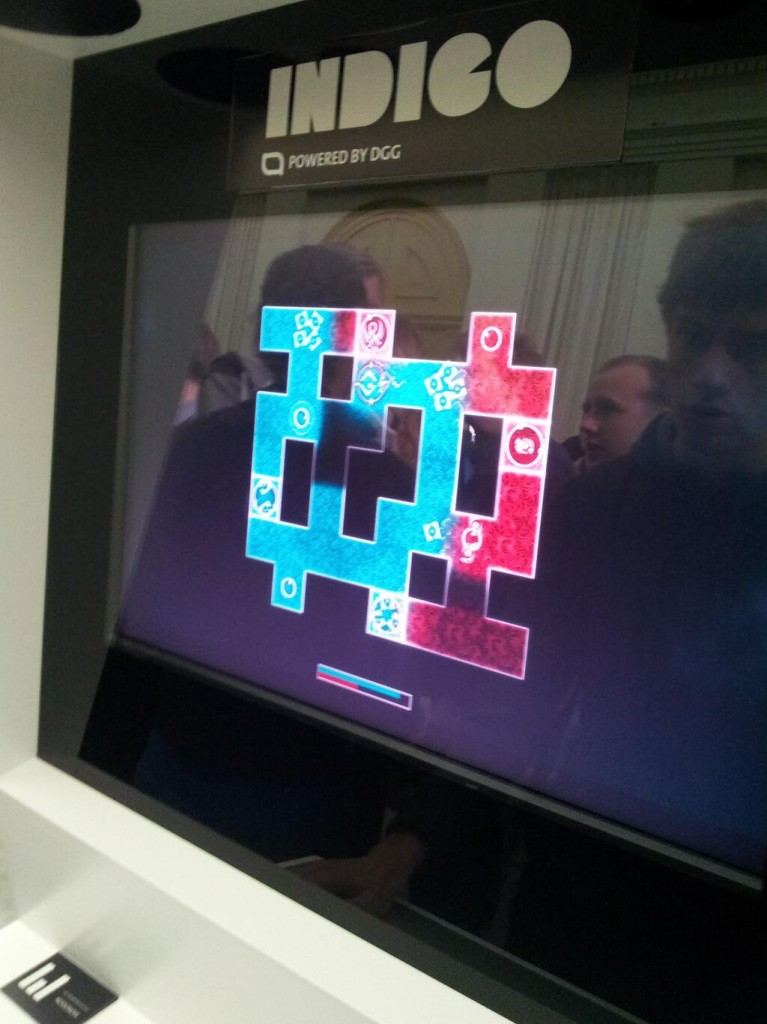 Image courtesy of @conventcrashers
The first day was reserved for people from the games industry. This included other developers, game development teachers, the press, etc. It was wonderful to explain everyone about Aril, especially because of the feedback this allowed us to get. People who are busy with game development themselves tend to look at games very different from non-developers. The feedback you get from these developers is often a lot deeper into the design and more focused on the game's system than the experience itself. It was wonderfully insightful for us to hear about and it allows us to further perfect Aril's overall design and mechanics.
The second day was open to any visitor interested in Dutch games. All kinds of people came and tried out Aril, which (dare I say it?) was even more interesting in terms of feedback than what we got the day before. We explained Aril to kids as well as dads. We talked to avid gamers as well as people who'd never played games before. This allowed us to see the impact of the game's design on a very direct level and it gave us some much needed insights on what still needs to be improved about the game.
What we learned the most was that the game is rather difficult to explain in a short amount of time. When people finally get it, they really understand the appeal and loveliness of the game as a whole. This taught us that we should take it slow when explaining the game and we plan to do that by supplying a campaign to be played single player offline. This way you can learn the game's controls and mechanics step by step.
The biggest mistake in the game right now is that it still needs a lot of polish on the visual in-game feedback. We learned that a lot of the systems are rather foreign to players who see the game for the first time. In order to help them get a better understanding of it all, we need to be really clear on what's going on and what needs to done. We plan on fixing this by improving the current feedback systems and adding new ones where they are needed.
We are eternally grateful that we got to have this opportunity and we would like to thank the lovely people of the Dutch Game Garden and Indigo team who made it possible for us to have this experience. Thank you Martine, Martijn, Romar, JP, Viktor, Yolande and all the other people that helped. We're very much looking forward to next year's Indigo!
-Maxim